Gardenbed, a miniature landscape to express harmony between man and nature. Its designed to create tranquility and inspiration.
Our newly designed planterbed is a delight. It can be assembled in seconds & can be even used in your balcony, terrace or patio. You can purchase an affordable gardenbox & enjoy gardening anywhere and forever.
Give the gift of life with our eco-friendly wooden gardenbed.
"Garden box" is an innovative solution for growing your own food!!! It is excellent for growing vegetables, herbs and flowers especially in small spaces. Also called "Raised garden beds", they have started gaining popularity among both new and seasoned gardeners due to their functionality and aesthetic value.
They not only minimise soil compaction but also promote good drainage, aeration and keep perennial weeds out of your garden soil and acts as a pest barrier.
Garden Box's gardenbeds makes the best use of the given area ensuring every gardener has a fantastic experience.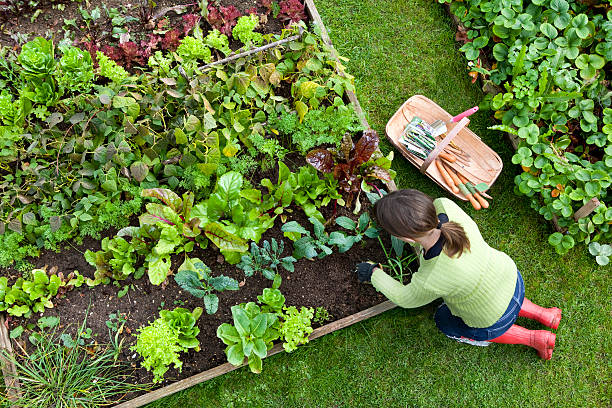 Price
Garden Box makes raised garden beds in superior quality white wood at the most competitive prices.

Portable
The Garden Box is portable making it easy to assemble and can be conveniently stored away when not in use.

Ecofriendly design:

The Garden Box is an eco friendly sustainable solution which adds aesthetic value to your home garden.

Delivery and working days
We operate on all days of the week from 9am to 6pm and will deliver The Garden Box within two days of placing the order in UAE.
Catalog
Dimension & Prices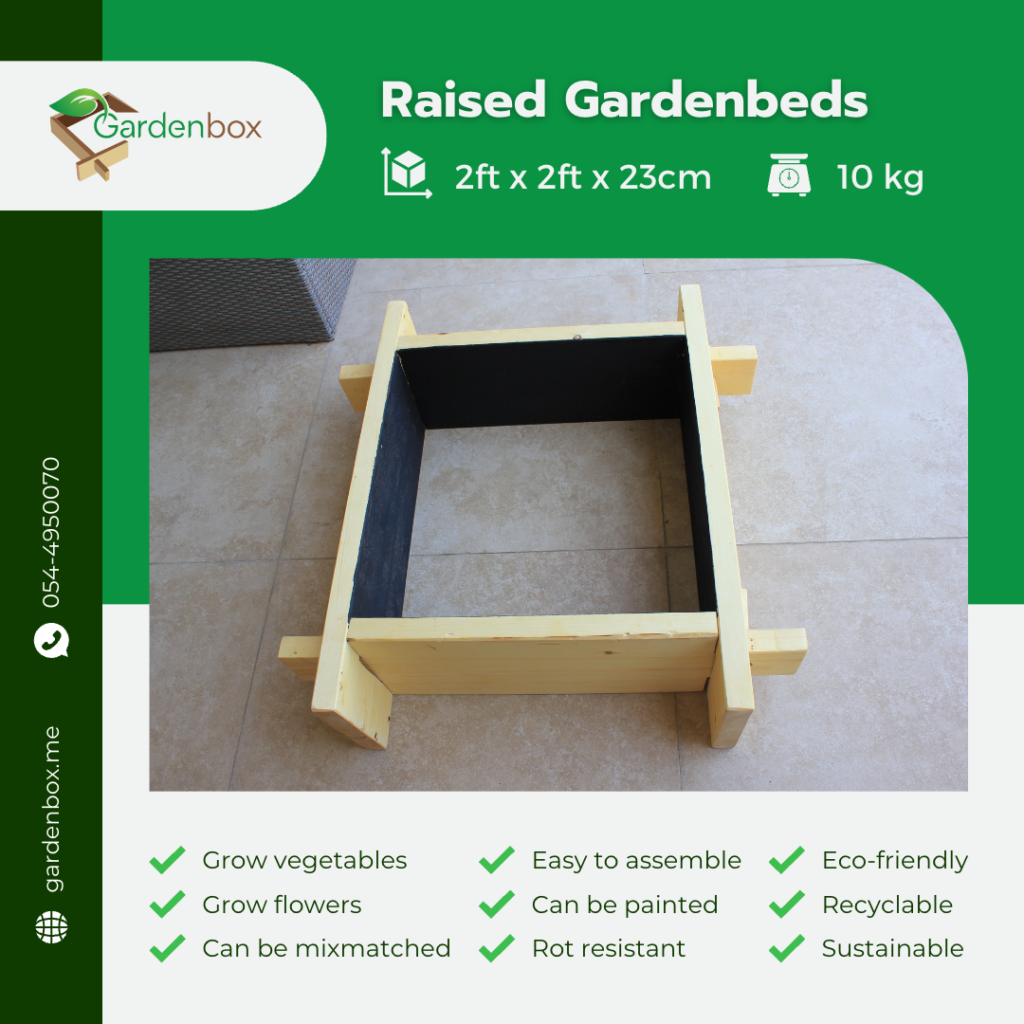 AED 330.00     AED 300.00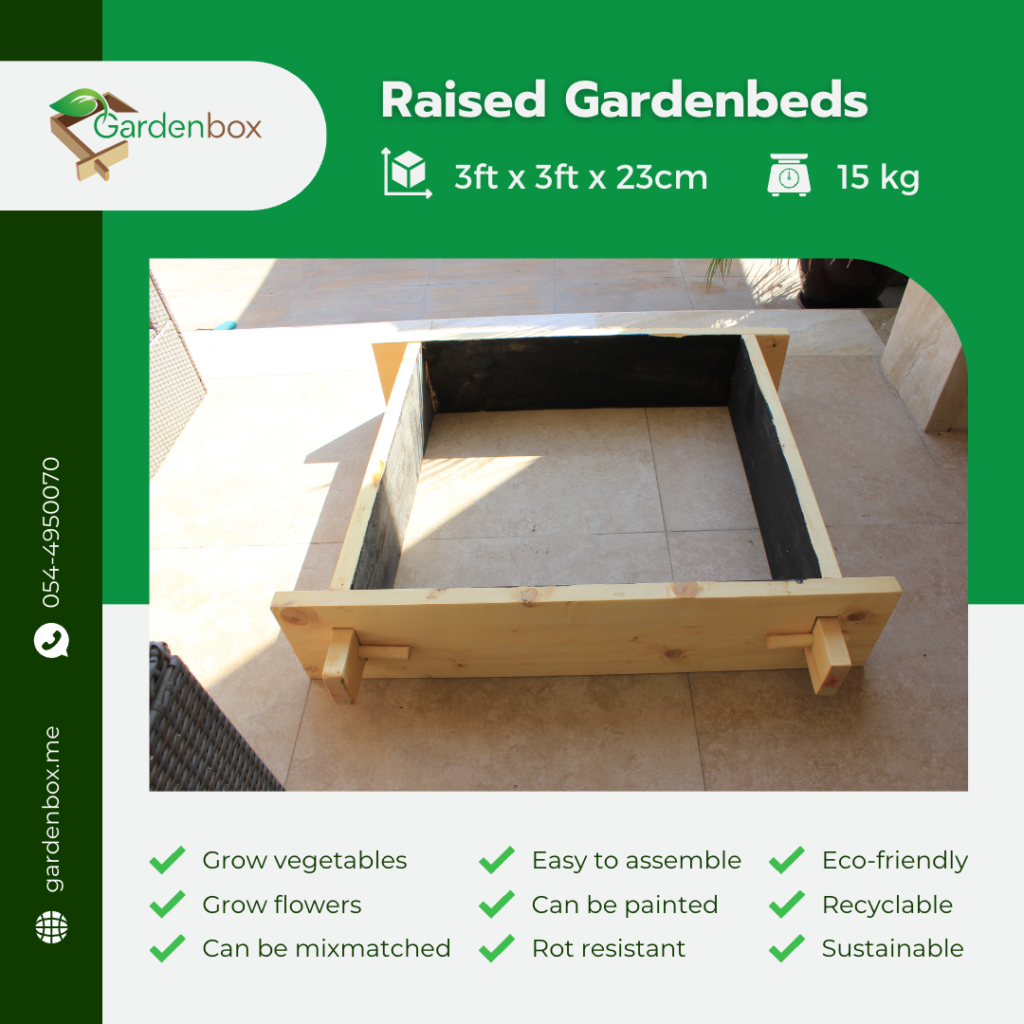 AED 410.00     AED 375.00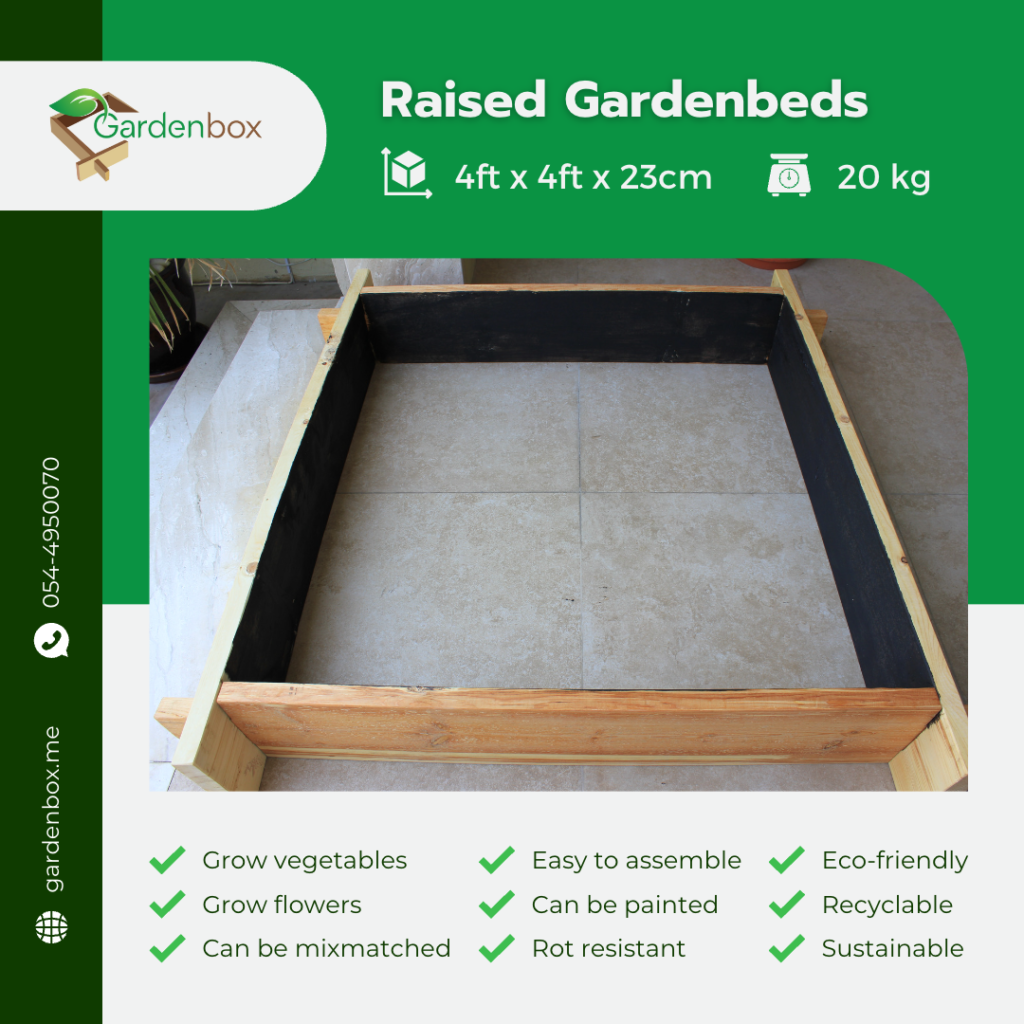 4 FEET X 3 FEET
AED 390.00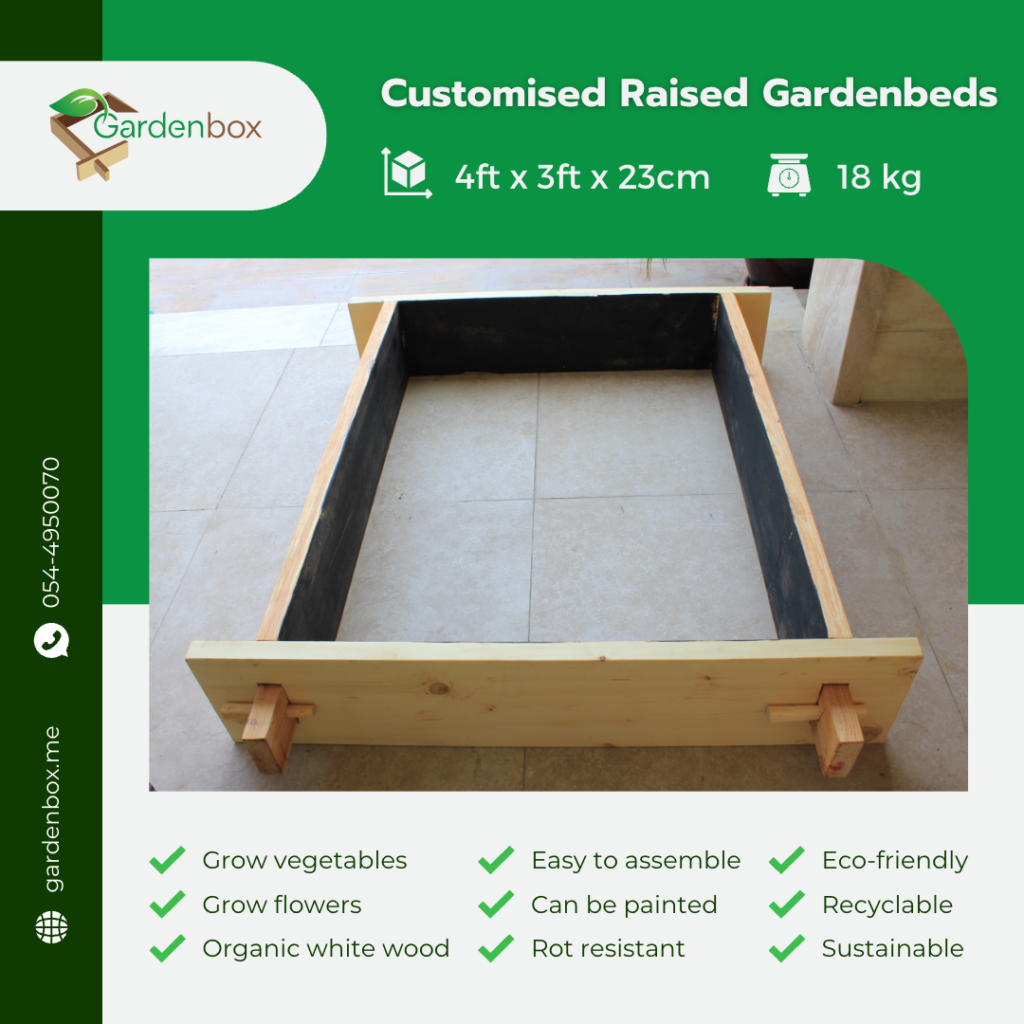 4 FEET X 2 FEET
AED 360.00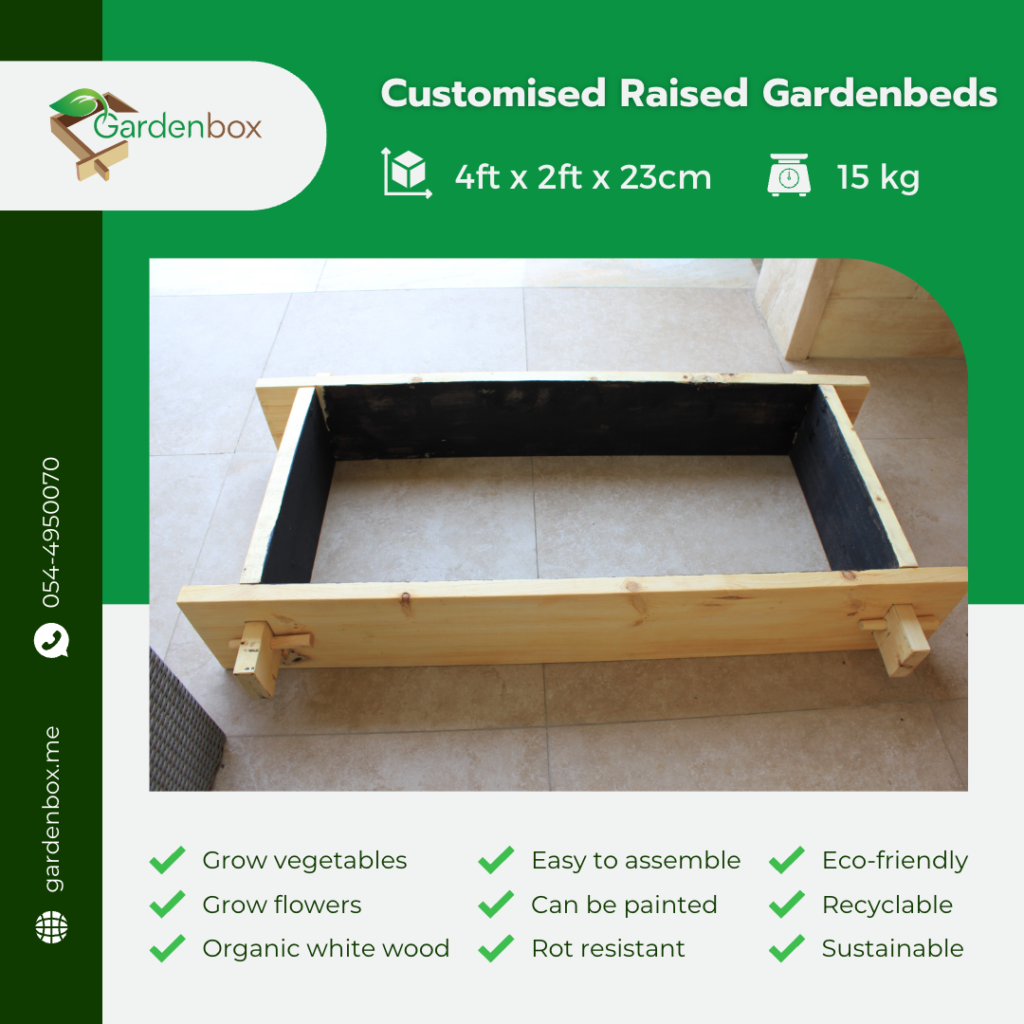 3 FEET X 2 FEET
AED 320.00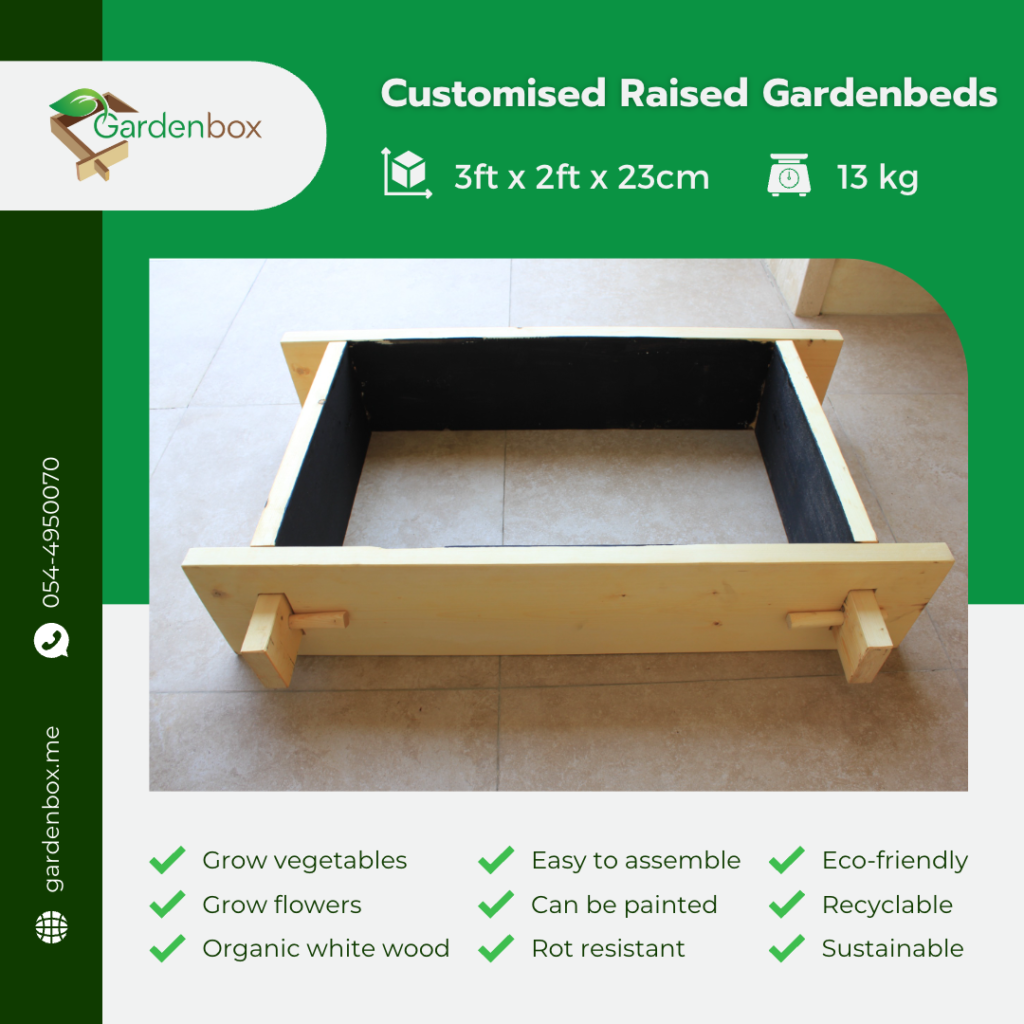 AED 300.00     AED 225.00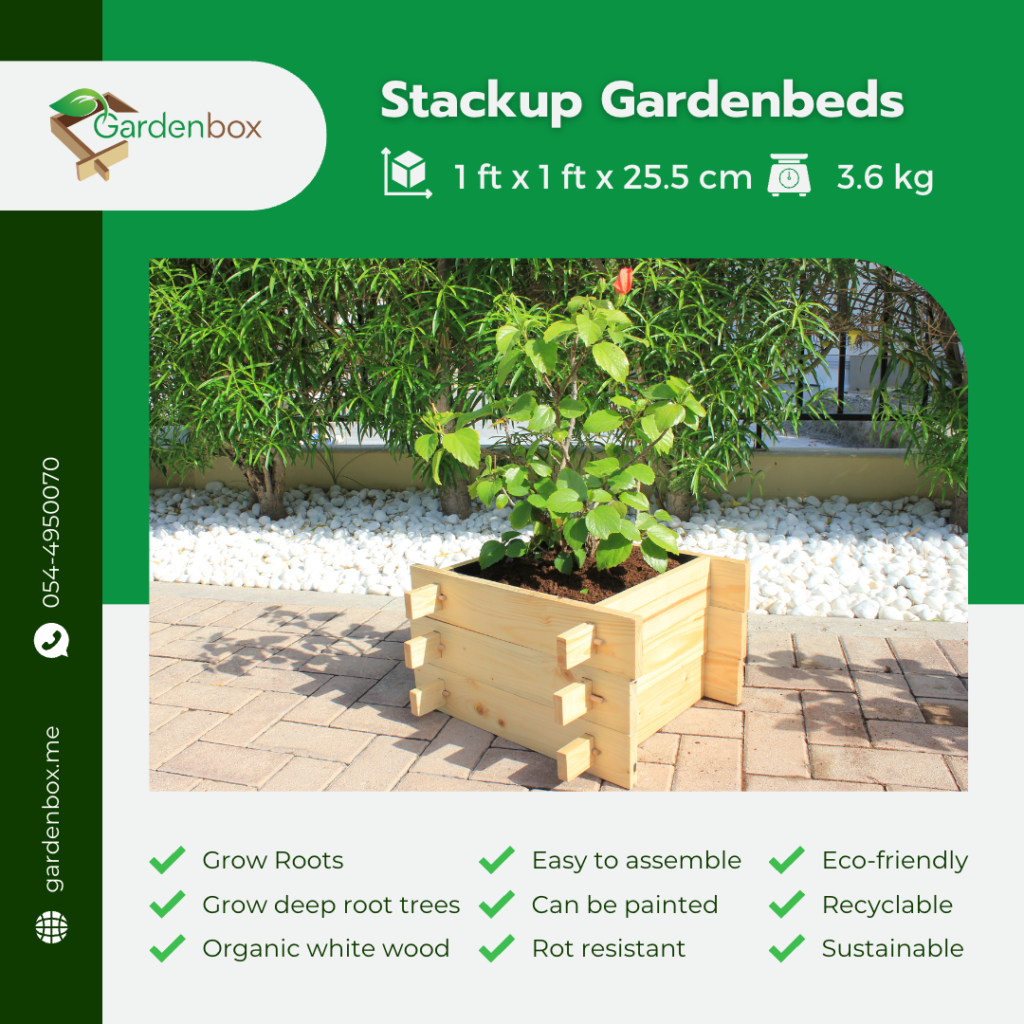 AED 420.00     AED 300.00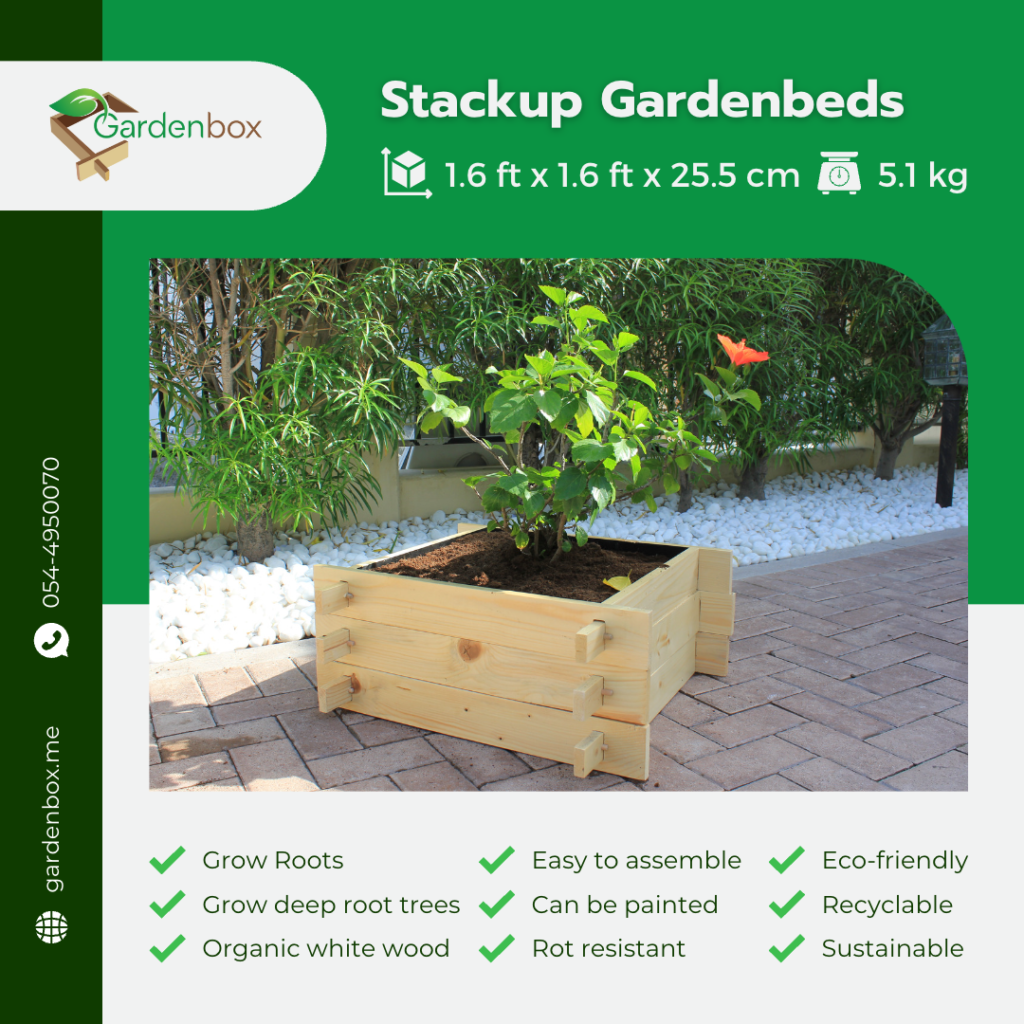 AED 550.00     AED 500.00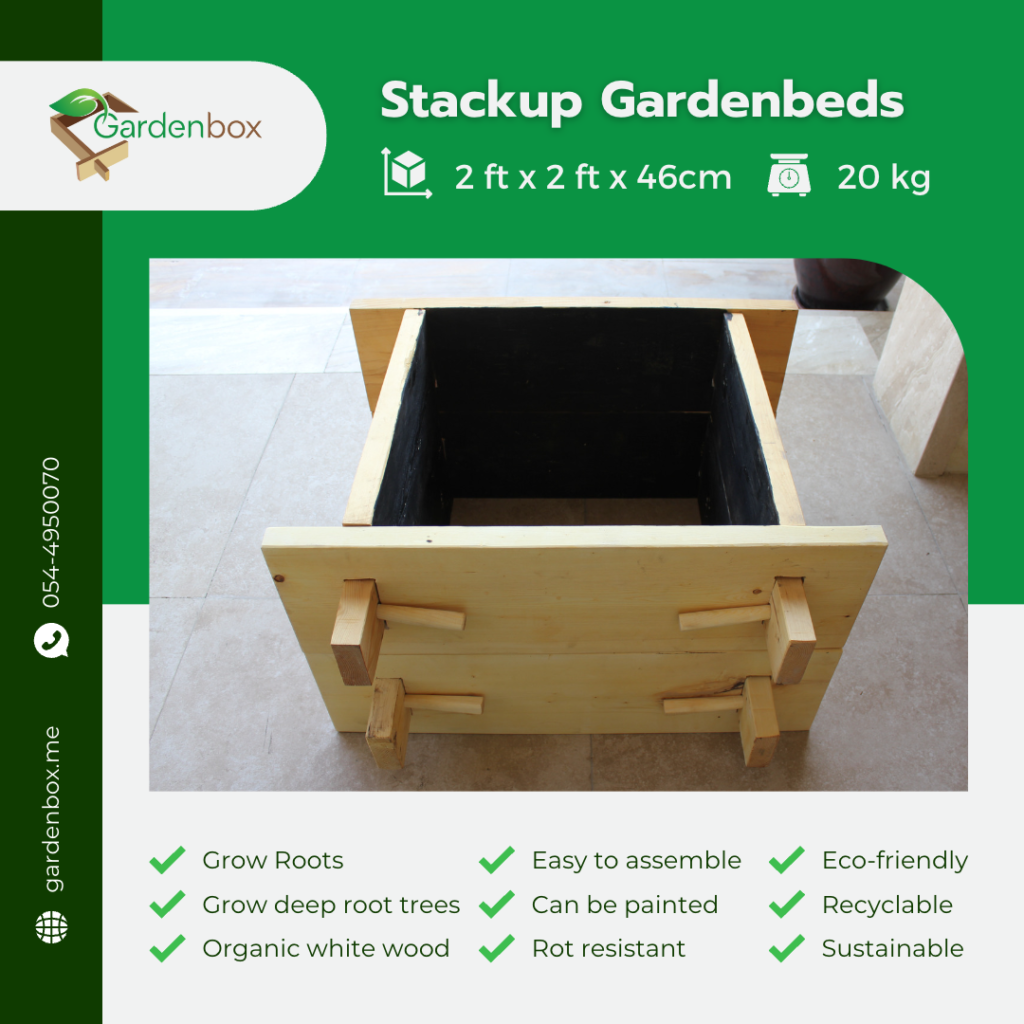 AED 660.00     AED 600.00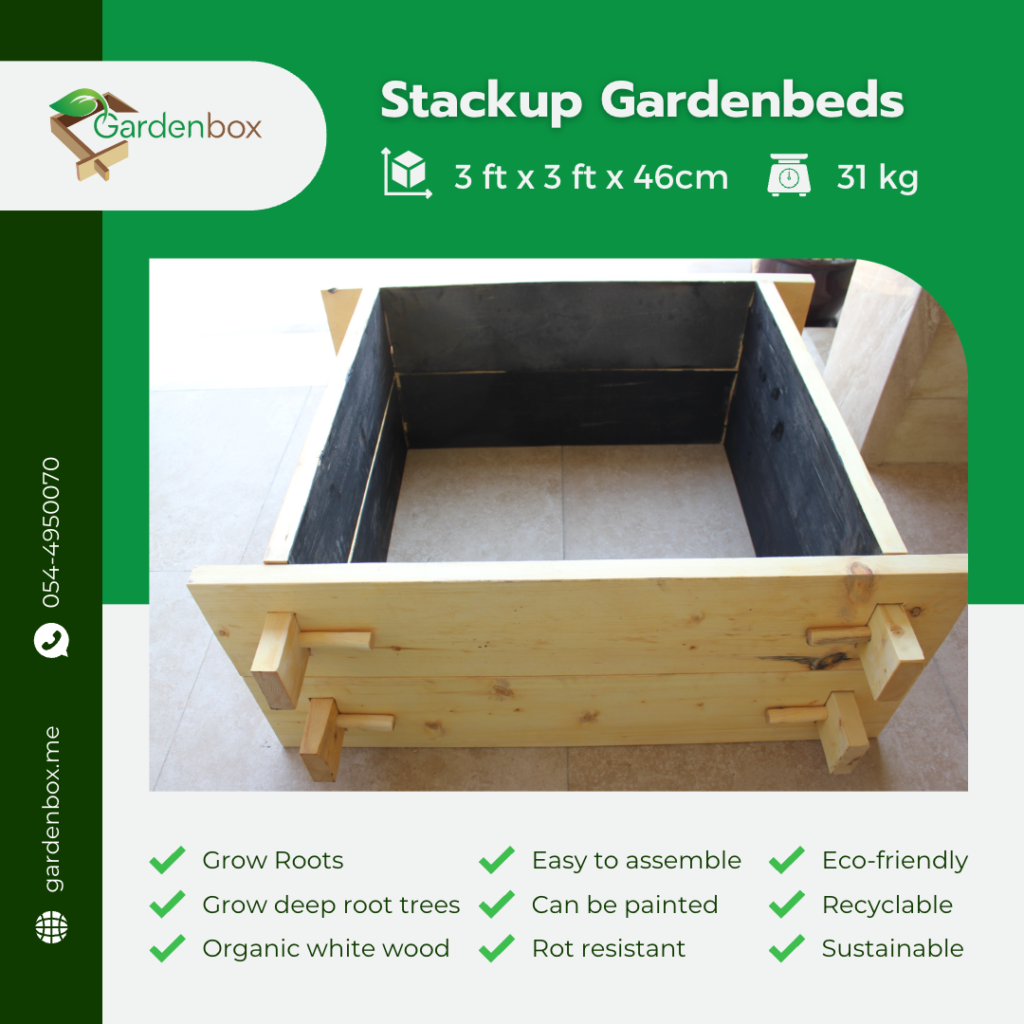 AED 640.00     AED 640.00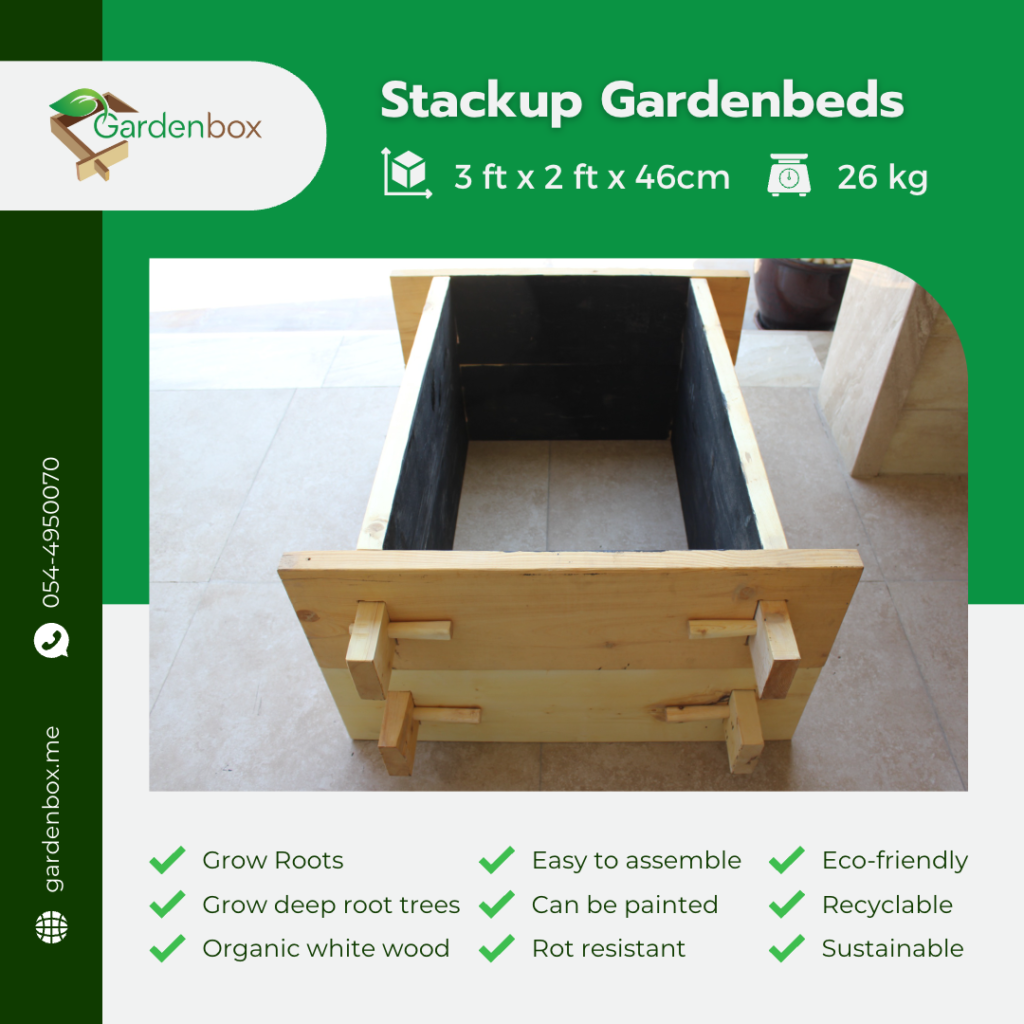 Transform your home to a gem garden
Frequently Asked Questions​